As we all know, there are two major holidays in November: Veterans Day on November 11 and Thanksgiving on the fourth Thursday of the month. Here at Larry H. Miller Dodge Ram Avondale, we wanted to celebrate and support both of these special holidays with all of our favorite customers and community members.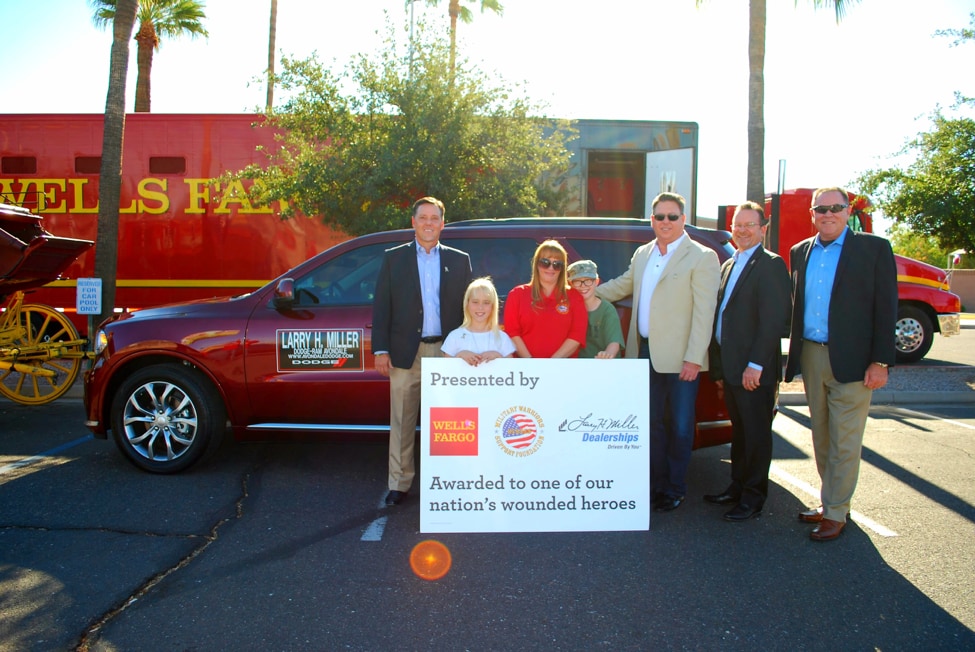 ?
We were honored to partner with Wells Fargo, Larry H. Miller Dealerships, and the Military Warriors Support Foundation to give away a Dodge Durango to a Gold Star Widow and her family. We hosted the giveaway at our dealership on Veterans Day. It was a truly amazing experience to get to give back to those who have given us so much to be thankful for by serving our country.
This simple gesture was the least we could do to thank this lovely widow and her family for the sacrifice of their father and husband in defending our country's freedoms. This brave man was willing to lay down his life for his country. Active military members and veterans are subjects very close to our hearts here at Larry H. Miller Dodge Ram Avondale. Several of our team members have served or have loved ones with military backgrounds. We were honored to have the chance to show the heroes in our community just how much we care through this giveaway.
In the spirit of Thanksgiving, we challenge everyone who reads this to reach out to a veteran and let them know that you are thankful for them and their service to this great country. They have done so much for us and it is time for all of us to give back to those who have given us plenty to be grateful for.
YouTube Spotlight created a cool video especially for Veterans Day and released it on November 10, 2017. Watch it below and get inspired.
We once again would like to thank all former and current members of our military who have sacrificed so much for us so we can have our freedoms and a better quality of life.