Did you know that 73 percent of car seats are installed incorrectly? A task that seems so simple to complete and almost three-fourths of us are installing car seats incorrectly. September is National Child Passenger Safety Month, and we feel that it is an important issue that needs to be addressed in our community.
Larry H. Miller Dealerships has partnered with Safe Kids Maricopa County, local first responders, and the Phoenix Children's Hospital to host a series of car seat check events at our Arizona dealerships. We are thrilled to be hosting an event here at Larry H. Miller Dodge Ram Avondale on October 21, from 8 a.m. – 11 a.m.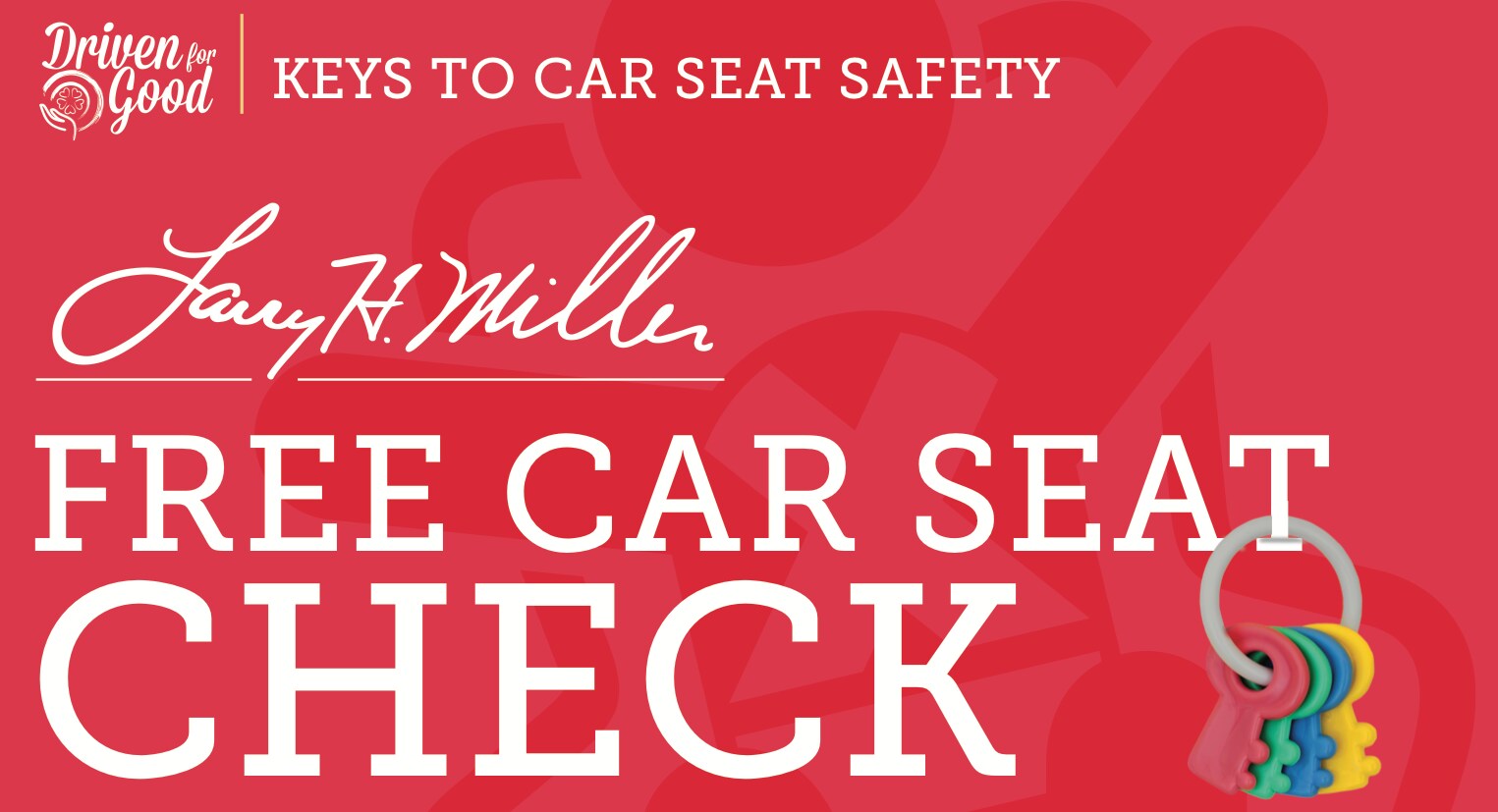 This car seat check event is free to the public and will feature members of the Avondale Fire Department and volunteers from Safe Kids who are properly trained on the correct way to install car seats to ensure the safety of your little loved ones. The event will also feature a BBQ, face painting, a cotton candy machine, and other family-friendly attractions for all who come to participate.
Proper car seat use reduces the risk of death for infants by 71 percent when involved in a car accident. This is an astonishing statistic by itself, but when you learn that motor vehicle injuries are the leading cause of death among children in the United States, that statistic becomes even more eye-opening. The sole purpose of this event is to ensure that we can protect as many of the children in our local community as we can using this preventative measure to ensure their safety when on the road.
According to Safe Kids' website, here are the top four tips about car seat safety:
1-

You need to buy the right car seat for your child. The correct car seat for your child depends on their age and size.
2-

The installation of the right car seat must be done correctly.
3-

Getting the right fit.
4-

Knowing when to change your car seat as your child grows.
You can learn more about these top tips for car seat safety or you can further explore the Safe Kids organization and what they stand for on their website. https://www.safekids.org.
On top of hosting four car seat check events in Arizona, Larry H. Miller Charities will donate $10,000 to Safe Kids Arizona to further support their efforts. This donation will be used to provide car seats to event participants whose car seats aren't up to code or are unable to be installed correctly.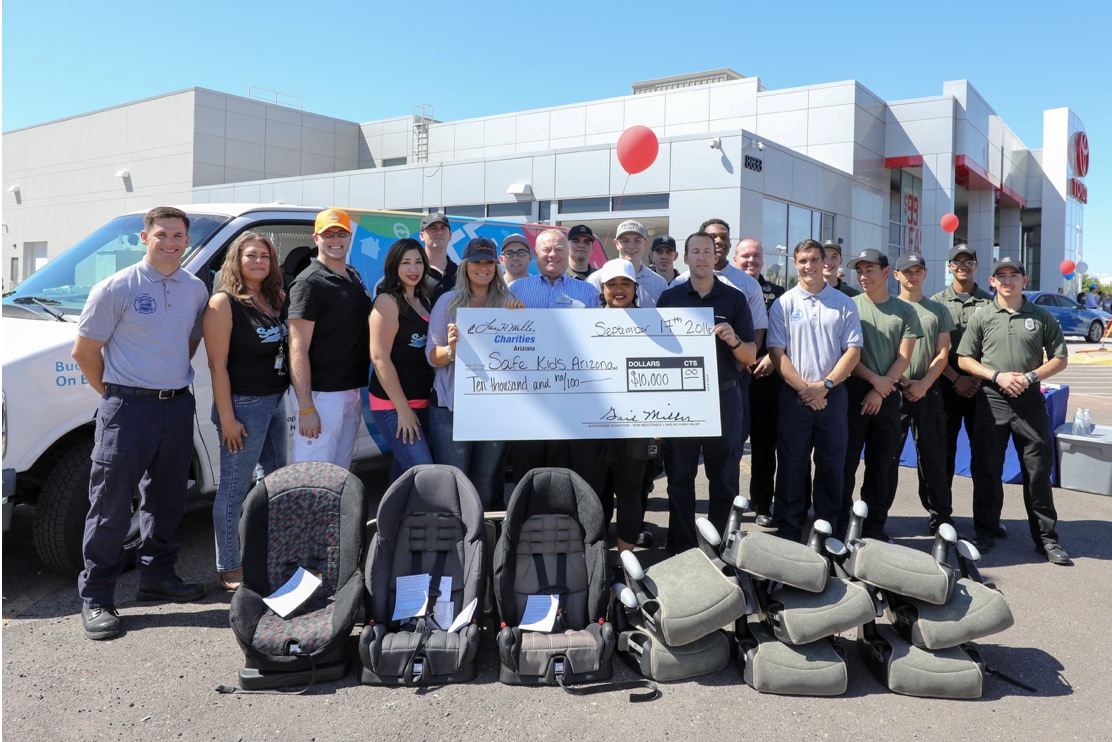 ?
Here at Larry H. Miller Dodge Ram Avondale, we care deeply for those in our community and our mission is to enrich the lives of others. We host events like this within the Arizona community because we care. Gail Miller, owner of Larry H. Miller Dealerships, believes that we have an obligation to give back to the communities that we live in. Listen to what she says in her own words about giving back to the community:


Remember that the car seat check event hosted here at Larry H. Miller Dodge Ram Avondale will be held on October 21, from 8 a.m. – 11 a.m. This event is free for all! Please come out and ensure that your children's car seats have been installed correctly.