The post-holiday slump is in full effect, and we're all dying for a getaway. What better way to escape the day-to-day grind than to hit the road with your significant other, family, or a group of friends for a much-needed change of scenery? Complete these three tasks to ensure that your road trip is one to remember.
1.

Decide on a Destination
We're fortunate to live near some of the most exciting cities and breathtaking national parks in the country. There is no shortage of exciting road trip destinations to choose from.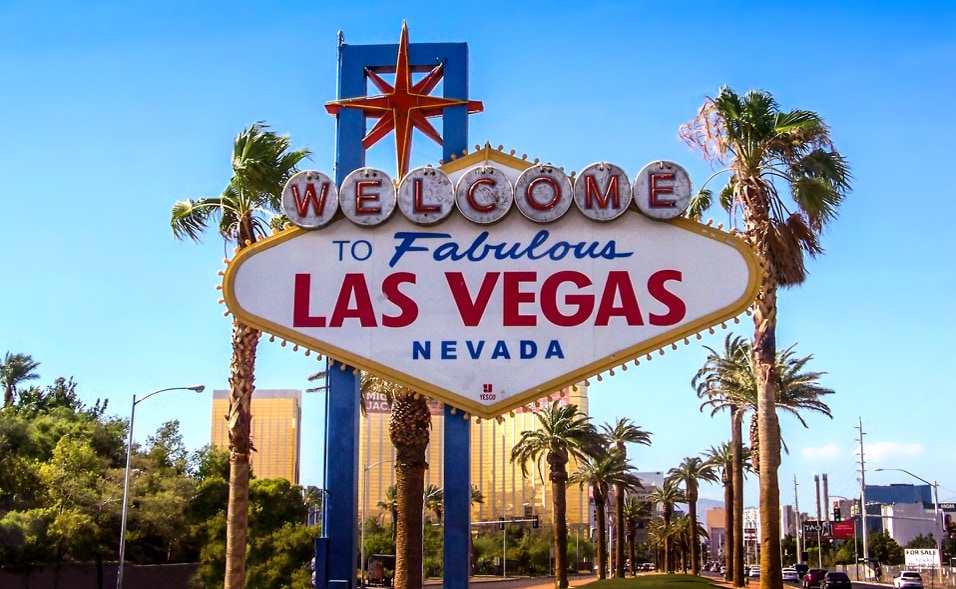 Las Vegas - Las Vegas is only a five-hour drive away. From there you can catch an incredible show, or visit one of their many all-you-can-eat buffets.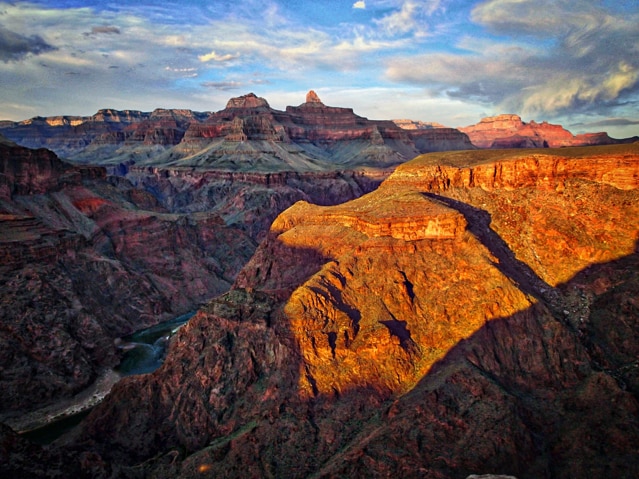 The Grand Canyon - Visiting the

Grand Canyon

is a bucket list item for most Americans. We are lucky enough to live a mere four-hour drive away from one of the Seven Wonders of the World. The Grand Canyon promises beautiful views, invigorating hiking trails, heart-pounding whitewater rafting excursions, and the unique opportunity to take an iconic mule tour.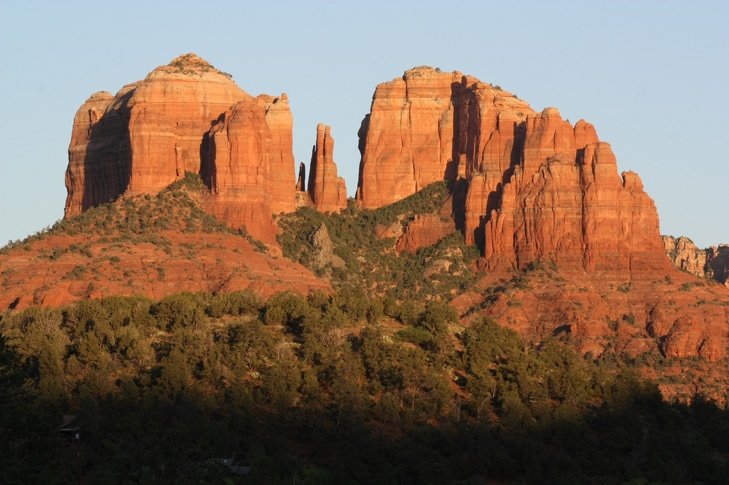 Sedona - If you're craving an escape from big city life, Sedona is the place for you. Sedona is surrounded by beautiful red rock cliffs and is right outside one of the most beautiful state parks in the United States:

Red Rock State Park

. Make sure you take a trek to Bell Rock and Cathedral Rock for great photo ops.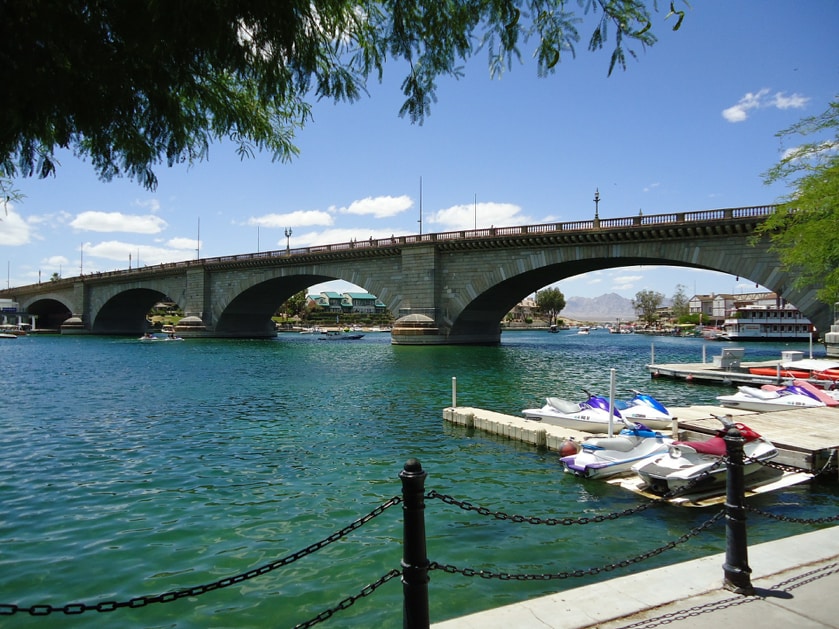 Lake Havasu - For the adrenaline junky, Lake Havasu could be the destination for you. Lake Havasu's warm weather and water temperature make it an ideal destination for tubing, water skiing, and wakeboarding. Just make sure you bring your sunscreen. Sunburn on vacation? No, thank you.
This is arguably the most important step and is one often overlooked by many beginner road trippers. Take your car to the shop to ensure that your fluids are full, tire pressure is where it should be, wipers and lights are in good condition, and the battery is at full charge. We can help ensure you're ready to roll here at Larry H. Miller Dodge Ram Avondale's service department. Schedule an appointment today to ensure that your vehicle is as healthy as possible before you depart.
3.

Prepare Your Entertainment Ahead of Time
What makes road tripping better than any other form of travel is the realization that the journey can be equally as enjoyable as the destination itself. Long road trips give you the unique opportunity to get to know the people you're traveling with on a much more intimate level than you ever thought possible. That being said, there's no quicker way to get a group of people at each other's throats than packing them into a car with nothing to do. So, in the interest of preventing this from happening to you, here's what you need to have to ensure that everyone has a great journey.
Playlists – Preparing a fantastic music playlist is vital for a successful road trip. One must consider not only their musical tastes but also the tastes of all of those in the car with them. You don't want to be the guy who's stripped of DJ privileges for the rest of the trip. This might mean throwing in a couple of crowd pleasers, even if they're not your favorite.
Snacks – This is a commonly overlooked step that can make you a very popular road trip companion. People often forget snacks in the frenzy of last-minute packing and spend the first few hours on the road complaining about being hungry. Take it from me, there is nothing worse than a car full of "hangry" road trippers. This can easily be avoided by stopping off at the store on the way out of town.
Games – Many times when you're traveling out of the city you run into dead zones. This means no cell phone signal, and your group might have to look to each other for entertainment. Scary, right? Make sure to do some online shopping for road trip games before your embark. The license plate game is a fantastic option that requires travelers to look at the license plate of passing cars and call out what state they're from. The traveler who calls it first gets the card for the corresponding state, and whoever has the most cards at the end wins. A book of questions is also a great option and is a great way to get to know everyone else a lot better. You never really know someone until you know if they're more of a hotdog or hamburger person, or if they prefer Star Wars or Lord of Rings.

Comfort Objects – We'll keep this one short and sweet: Don't be that guy or gal who forgets a pillow. Sleeping in a moving car is hard enough as it is, and a crumpled up t-shirt is no substitute for a soft, cushiony pillow.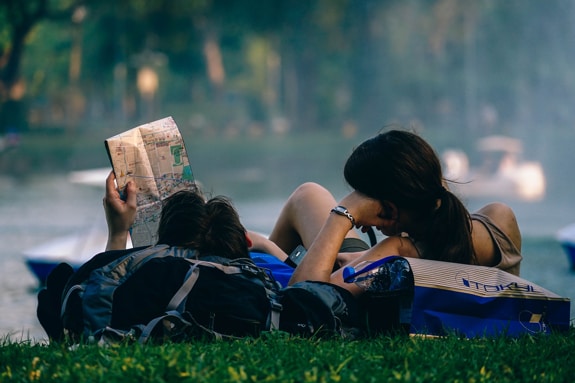 No matter where the road takes you, remember that it's all about the people you're spending your time with. Making sure your journey is both enjoyable and safe will make both you and your passengers happy and eager to plan a future trip. Don't forget to bring your vehicle into Larry H. Miller Dodge Ram Avondale before you depart to ensure that you have a safe and stress-free vacation. Be safe, and have a great adventure!