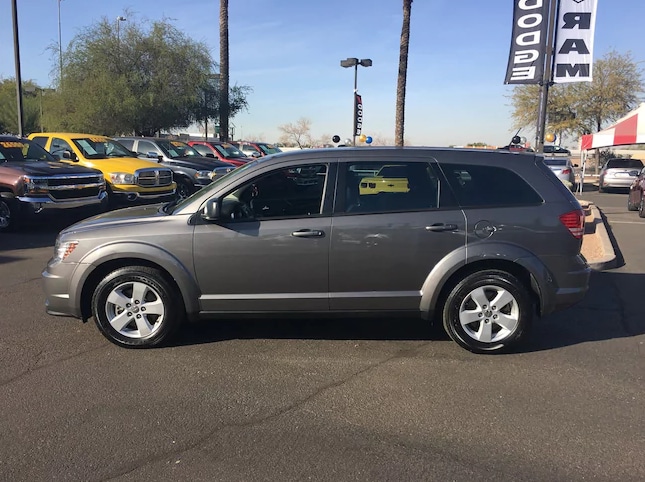 The idea of buying a new car is alluring for countless reasons. It's yours, and it's never been anyone else's. Bottom line: buying new comes with the shameless pride of owning something cutting-edge and envy-inducing. But the benefits of buying used can save you money, give you that same feeling of buying new (yes, it's true), and provide you with reliable transportation for years to come.
1. You're going to save money—a lot of money. On average, used cars are usually priced around 50 percent less than new cars. The benefit of buying used becomes even more evident when you learn that a new car loses around 20 percent of its value as soon as you drive it off the lot and another 10 percent during the first year of ownership.
2. The majority of the depreciation has already happened. By purchasing a used vehicle, you skip the 30% depreciation that occurs in the first year. So you don't suffer the same initial loss new vehicle owners do when they first take their cars home.
3. You're still going to drive a reliable vehicle. The fact is that cars are lasting a lot longer than they did in previous decades. According to statistics from IHS Automotive in 2016, the average car in the U.S. will last for over 11 years. If a customer is still hesitant to buy used, they can opt for to buy a certified pre-owned vehicle. That means a car has gone through a rigorous checklist to make sure it's reliable and up to manufacturer standards.
4. You're going to save even more money. The savings don't end when you purchase a used vehicle. A used vehicle costs less, so it costs less to insure. Additionally, the cost to register a used vehicle is going to be less every year.
5. You're going to help save the environment. Almost 25 percent of the carbon footprint created by a car comes from the manufacturing and shipping process. So, purchasing a used vehicle reduces the carbon footprint when compared to buying new.
New cars smell great, but let's face it. Nothing beats the smell of extra money in your wallet, which is exactly what you'll have when you purchase a used vehicle. If you're still unsure about your potential car purchase, meet with our sales team at Larry H. Miller Dodge Ram Avondale to see which options will best fit your needs. We'll make sure you get a great car for a price that will have you and your bank account smiling for years to come.