We at Larry H. Miller Dodge Ram Avondale love what we do. Sometimes people may only see the outward aspects of our company; the material signs of our achievements. But this dealership, along with over 60 others, is the life's work of Larry and Gail Miller. Their shared vision for the larger Larry H. Miller Group of Companies is what inspires us to give back to our employees, guests, and the communities that surround us.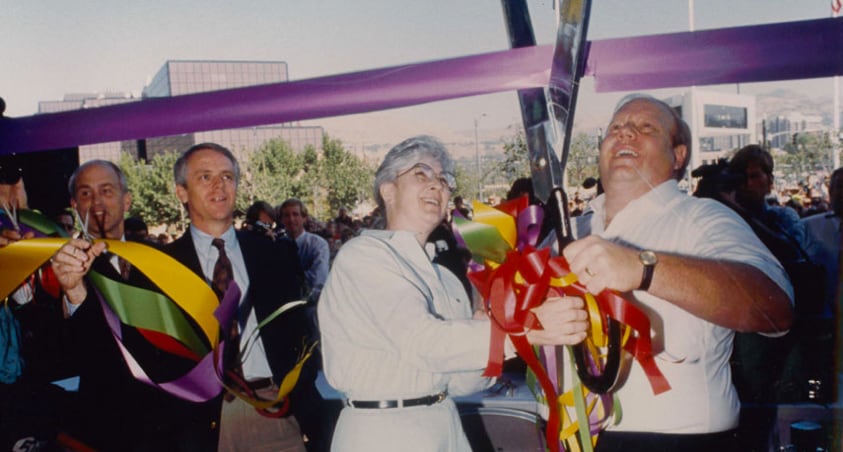 Helping out community members who have endured a family tragedy is something we take very seriously. In November, we were honored to partner with Wells Fargo, Larry H. Miller Dealerships, and the Military Warriors Support Foundation to donate a Dodge Durango to a Gold Star family. A vehicle will never touch the surface of fixing the pain this family has endured. But, we wanted to do everything in our power to help them feel supported through their indescribable pain.
To maintain and nurture continued prosperity throughout our entire company, we are working hard to create a diverse team of people of different backgrounds and personalities. We believe that the best, most efficient teams are made from the most diverse groups of thinkers. Larry H. Miller Group of Companies' president and owner, Gail Miller, has made it her mission to make each of her dealerships the best place in town to work. She acknowledges that her home state, Utah, has a perception of suppressing women from the outside. She believes that "we need to be role models for other women." The Millers' very first dealership, Larry H. Miller Toyota Murray, is led by female general manager, Kasey Webster.
We ended 2017 by participating in Larry H. Miller Group of Companies' fourth annual 10 Days of Giving, and we were able to make $10,000 donations to both Homeward Bound and the Child Help organization. At the end of the day, we know we have to sell cars to keep the lights on, but we will continue to "go about doing good until there's too much good in the world," as Larry H. Miller believed in doing. Visit our website to learn more about our mission and values.