THE ULTIMATE ANTIBACTERIAL CAR CLEANER
Here at Larry H. Miller Avondale Dodge we believe in taking care of our customers with a product that will keep their vehicle clean in a powerful and eco-friendly way.
Studies show that vehicles are one of the unhealthiest environments you and your family are exposed to every day. Even unhealthier than public bathrooms . . . gross. Bacteria, mold spores, germs, mildew, viruses, pet odor and infectious disease are just a few of the contributing factors to the overall air quality affecting you and your families health on a regular basis. The average car contains over FIVE times the Volatile Organic Compound rating allowed by the government for day care centers. That's 10 times more than the average household, all contained in our vehicles.
This is where Antibacterial Drive Pur comes in. Antibacterial Drive Pur is a water-based, environmentally friendly concoction which, when applied to the inside of a car, forms a long-lasting, invisible coating that actively protects surfaces from the buildup of organic matter - including allergens, molds, germs and bacteria.
Antibacterial Drive Pur works effectively and rapidly, without harmful chemicals, to naturally decompose ALL vehicles odors. Say goodbye to the odors caused by your smelly big dog and cigarette smoke that have buried themselves deep in the fibers of your seats and carpet.
If you want to learn more about our Antibacterial Drive Pur Product or any of our other products, come meet with one of our Professional Sales Specialists at Larry H. Miller Avondale Dodge and we will answer any questions you may have.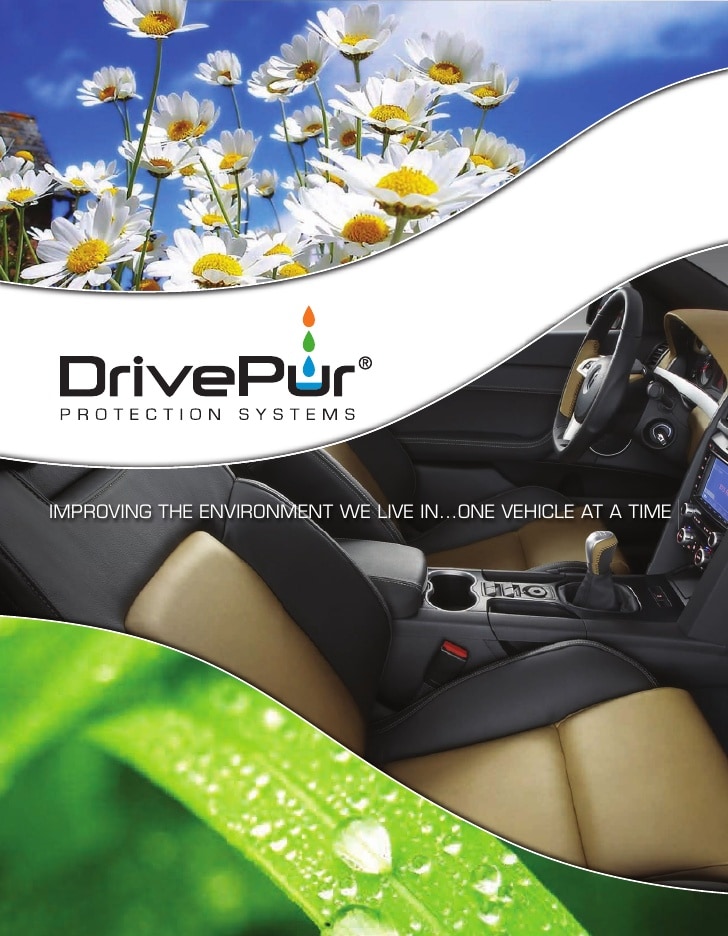 Antibacterial Drive Pur Brochure
Stop into our Larry H. Miller Avondale Dodge Dealership and pick up a DrivePur brochure for additional information and details of the application process.
"DRIVEPUR IS SAFE, GREEN AND WILL PREVENT ODORS AND VOLATILE
ORGANIC COMPOUNDS FROM RETURNING FOR YEARS TO COME."