Submit the contact form below to register for your gas card with vehicle purchase!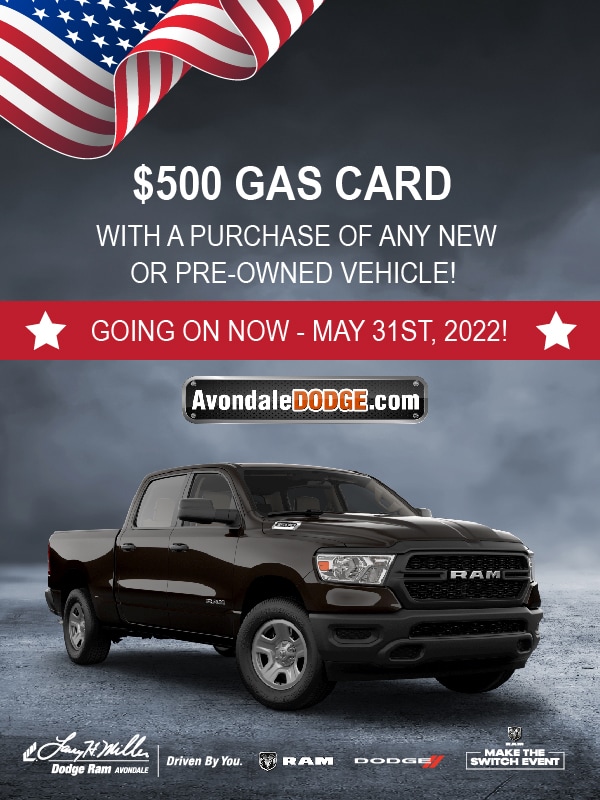 $500 Gas Card
Disclaimer: Valid only when used toward the purchase of any new or used vehicle from dealer stock. Prior sales excluded. Cannot be combined with any other offer. Offer only valid 4/6/2022 - 5/31/2022.
Collecting Offers
Hang tight, this will only take a few seconds.